Hi, my name is Olga. I am a 37-year old woman, a mother, and a partner who loves and appreciates life in every way. I live in Amsterdam, and I am super-lucky to do what I LOVE - helping people become more healthy, energetic and thriving!

Besides regular strength training I'm a practitioner and an advocate for meditation, sound sleep, nutrition, breathing, as well as newer health-upleveling strategies like Intermittent Fasting, Prolonged Fasting, Keto, Cold Water Plunges, etc.

I am a hi-fiver and a hugger! So don't be a stranger! :-) Say hi, ask me any questions. I'd love to meet and know more about you, your goals and how I can support you in your fitness and wellness journey.

Book my free consultation and a mini-workout session at our Fitness Center Ijburg, or message me at +31625239544.

Get connected with me on social:
Instagram: @olgamorozfit, Facebook: Olga Moroz Fit.

Education:
Certified Personal Trainer by National Academy of Sports Medicine (NASM)
Certified Group Fitness Instructor by American Council on Exercise (ACE).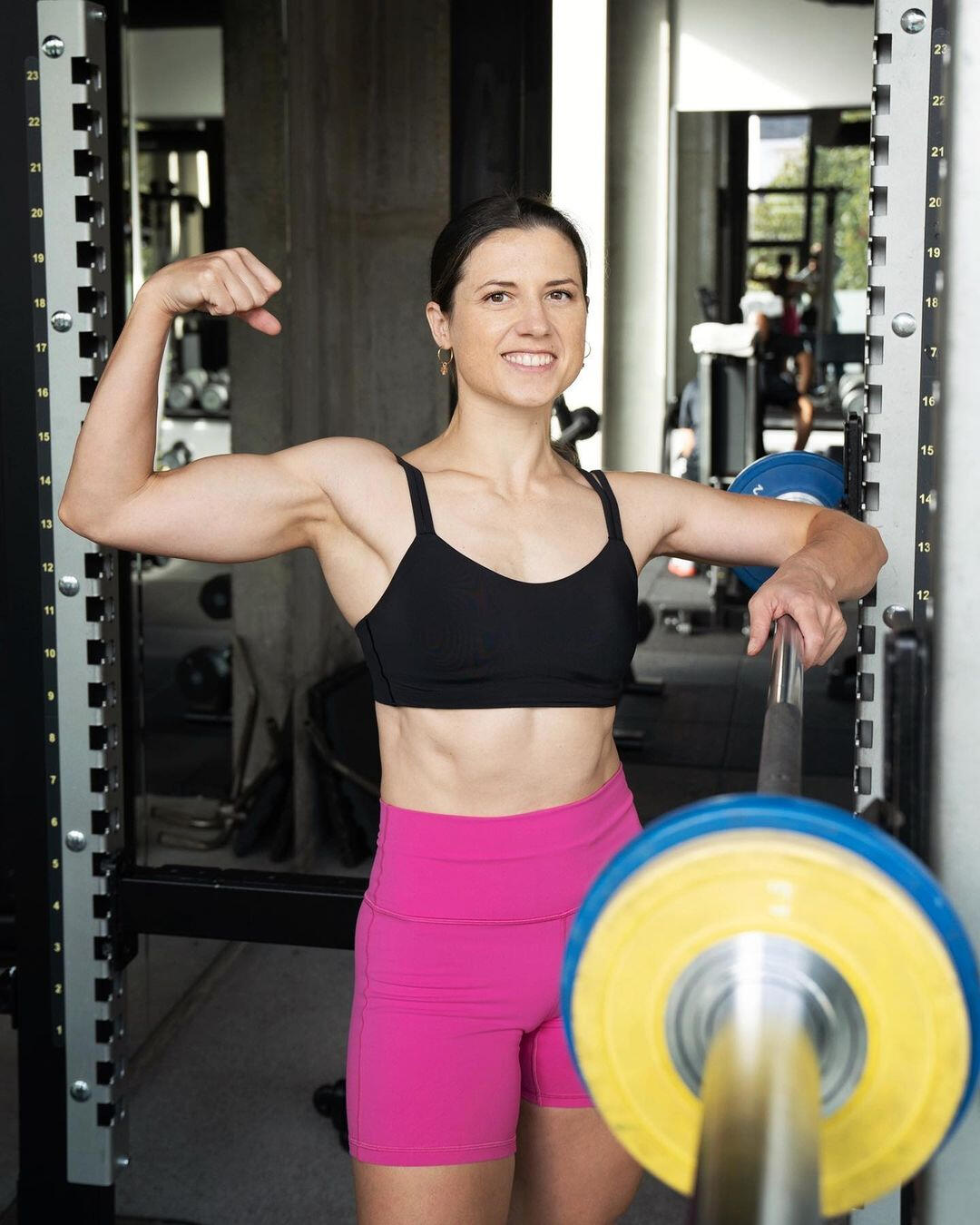 What my customers say...
Olga is a great trainer. She has a great focus on technique so if you're going to train by yourself you know how to do it properly. She will do the exercises with you so you feel very supported in your struggle to keep going. It's very clear Olga wants me to succeed in my goals and I feel very supported by her.

Stephanie, 28, Ijburg Resident
---
"I have been training with Olga for a few months and I highly recommend her! She takes personal training to another level, with special attention to wellness, knowing and respecting your body and its possibilities, whilst pushing you towards your goals! 🔥"

Aarti, 40, Amsterdam (Ijburg) Resident
---
"Exercise with Olga always leaves me more confident in my own power. She always makes sure I find the right connection; both physically and mentally and she's always there to stop me from doubting myself."

Rachid, 41, Ijburg Resident
---
"I'm shocked by how much of an impact once a week workouts with Olga as my personal trainer have had on how my body feels and moves. As an office worker, my posture's improved, I have more energy and I move more freely up and down stairs. Olga's keen eye to improve my form gives me confidence in the gym and its translated to how I present myself to the world. "

Arran, 37, Ijburg Resident
---
"Olga has been my trainer for almost 6 months now and I can't recommend her enough. There are many things that I love about her and her trainings; her attention to details so you will be always taken care of ( I had some back pain and other physical problems), she is always looking for those exercises that maximizes your results and get you not just in good shape but overall healthier, her enthusiasm to study the latest research ( she loves the science behind each exercise, you can tell !!!), and also I see her approach more holistic ( something that I didn't have before with other trainers). She cares about you not just as a trainer but as a human being . It is so easy to see all the passion she puts in her work. Thank you, Olga!"
Viri, 36, Amsterdam (Ijburg) Resident